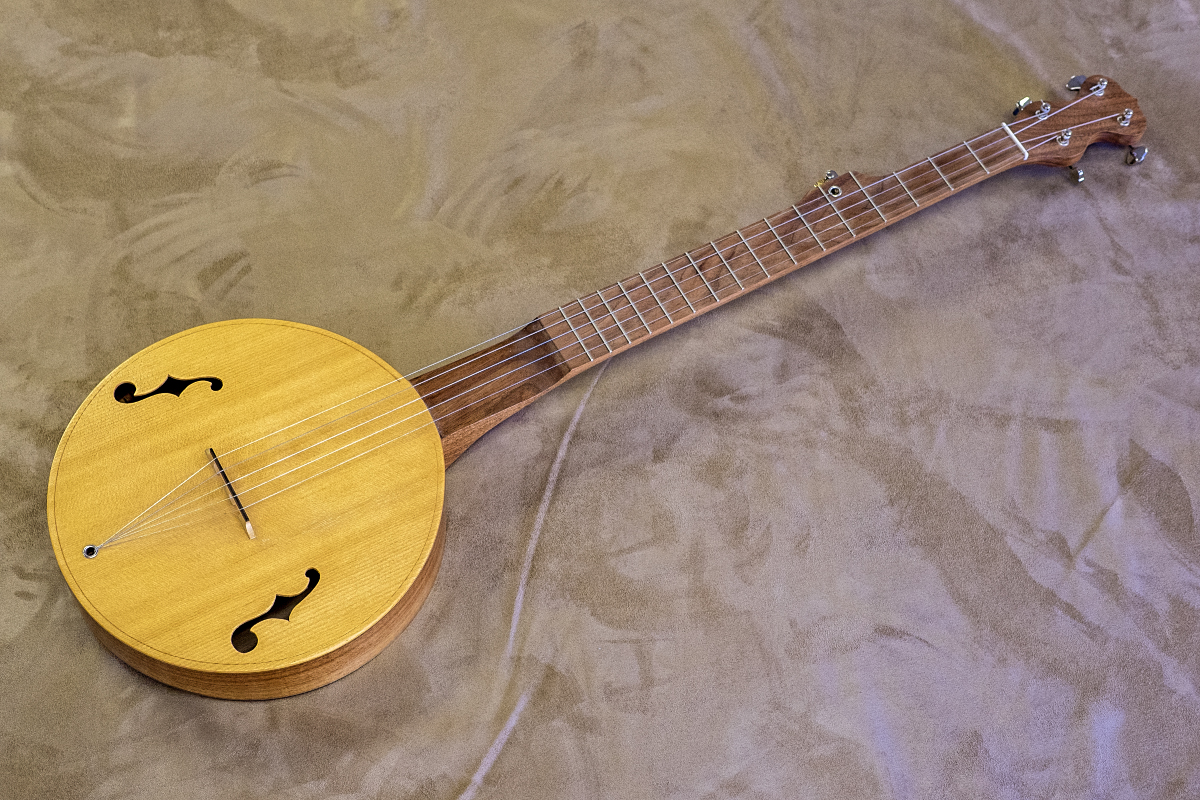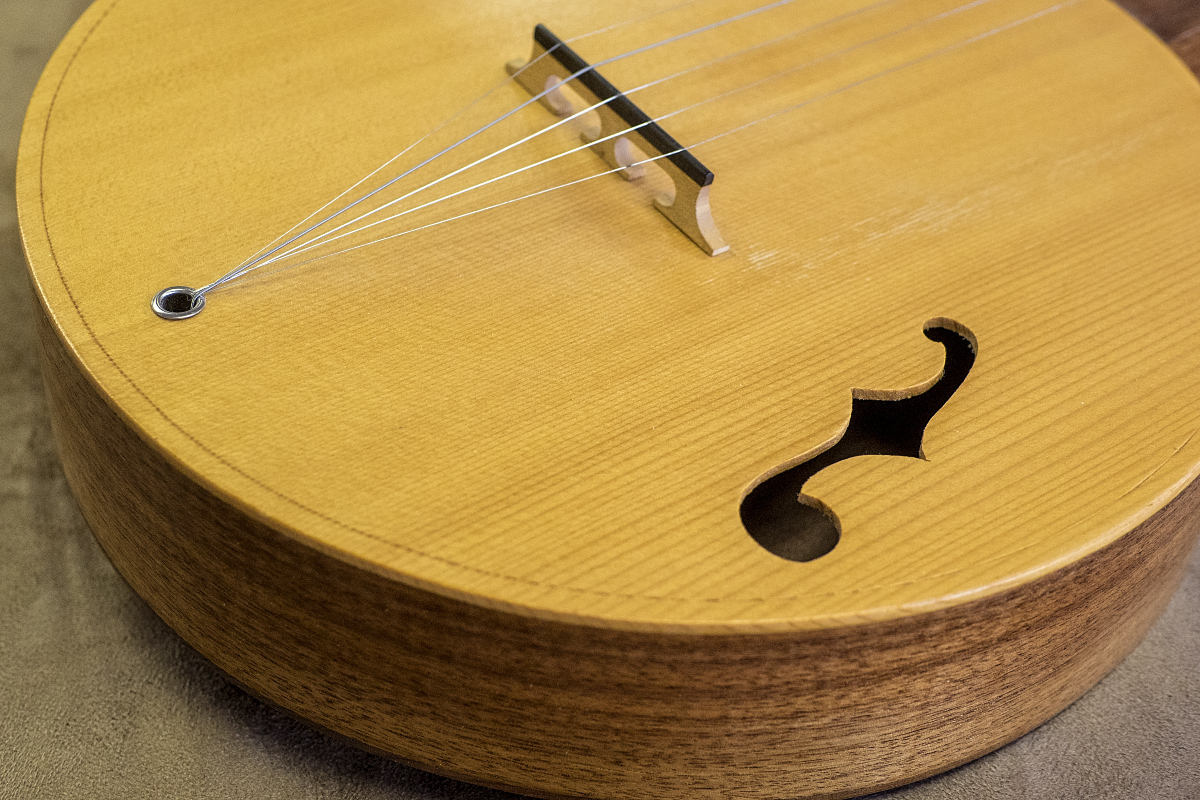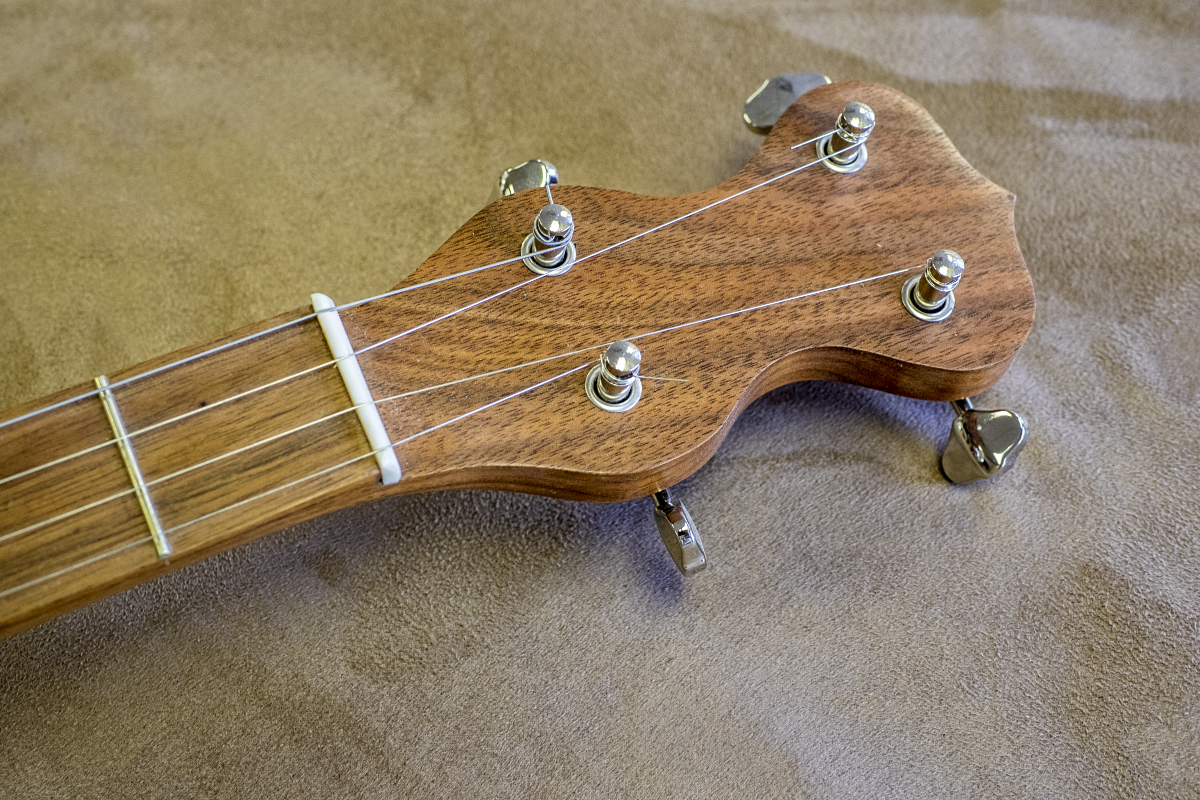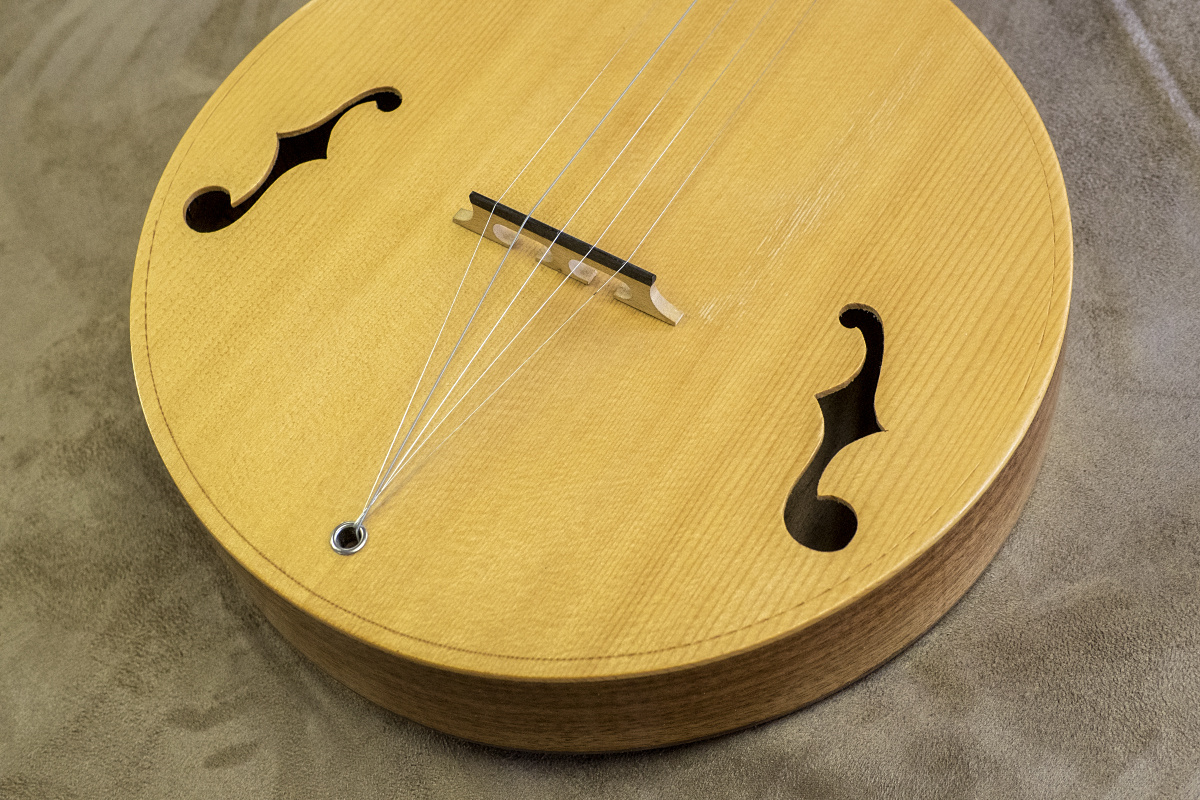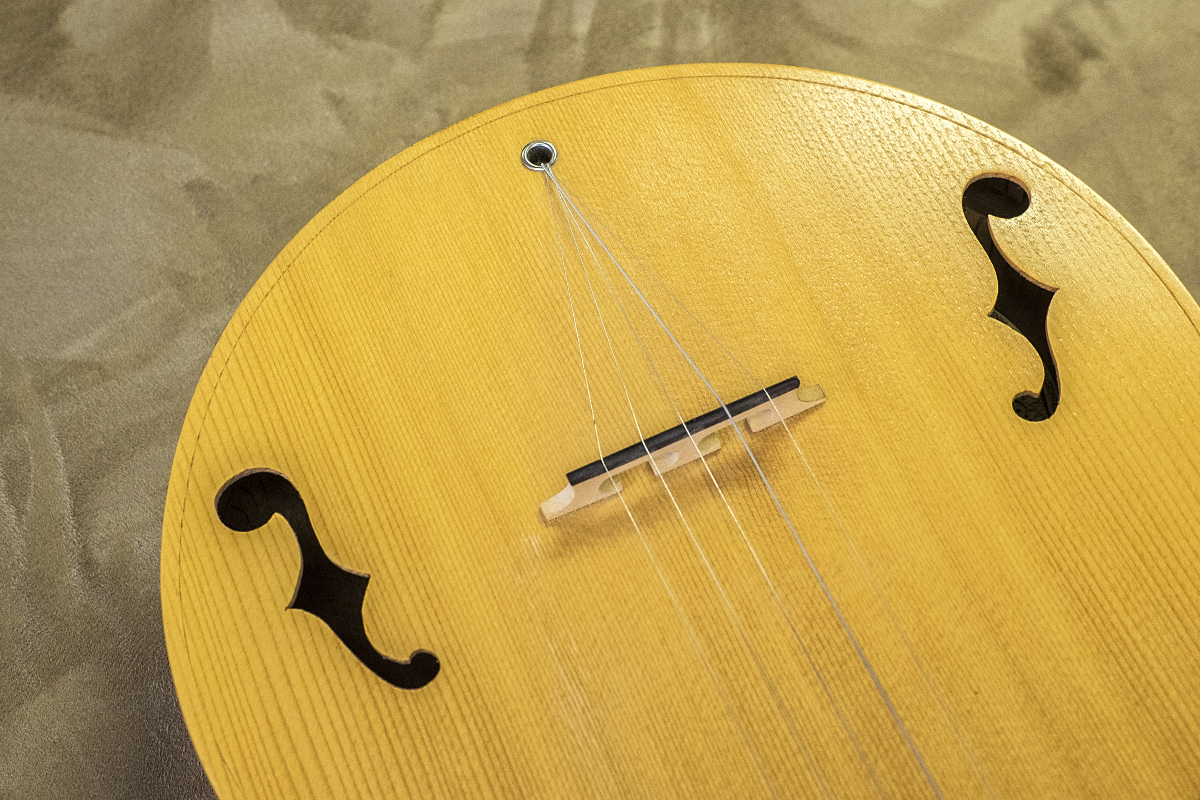 Banjolin
Kentucky hardwood from top to bottom, our version of this ancient folk instrument is based on an amalgamation of several of the 19th-century pieces in our collection. Feather-light for a banjo, with a sound all its own.
Description
Our innovation on the traditional mountain box-banjo possesses a modern scale and a long, glistening sustain. Usually built from Kentucky Black Walnut or Spalted Maple, the Banjolin has a select spruce top and takes a week to build. This feather-light delight can be built with or without frets as the student/player prefers. We use nickel Grover Sta-Tite tuners.
Certificate awarded upon completion.
Tuition $650 including all materials and gig bag (5 days studio time)
$200 deposit required